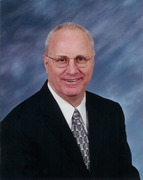 Bro. Danny Klutts
Bro Danny was called as pastor of Newbern First Baptist in July of 1995. He is a graduate of New Orleans Baptist Theological Seminary. He has been married to Dianne Brackett Klutts for 50 years. They have three children: Kimberly Stewart & husband Steven, Jonathan Klutts and wife Vickie and Adam Klutts and wife Rasa. They have six grandchildren: Zack, Natalie, Noah, Tyler, Bailey, and Ella.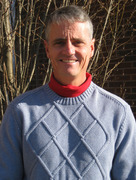 Bro. Mike McCollough
Mike graduated from Miss. St. Univ. in 1982 with a degree in Physical Education. He got his Master's Degree also in Phys. Ed. from Southeastern La. Univ. In Sept, 2004, FBC Newbern called Mike to serve as their Bi-vocational Youth Director while continuing his teaching career. In 2007, Mike was ordained into the ministry. His desire in student ministry is to see students meet and fall in love with Jesus and then share that love with others who are in their circle of influence. Mike has been married to his wonderful wife Carole for 18 years, who also is his partner in ministry. They have one daughter, Lynley, who is 17.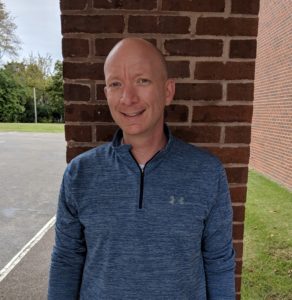 Mike French
Mike graduated from Union University in 2002 with a degree in Elementary Education. In 2009, Mike received his Masters Degree in Educational Leadership from the University of Tennessee. Mike has served in various roles at FBC Newbern. In 2010, Mike was called and ordained to be a deacon for the church. He continues to serve in this role as a servant. In 2012, he felt the call to teach Children's Church for grades K-5, which he continues to do. Mike and his wife Emilee have two boys, Aaron (14) and Clark (12). In 2015, Mike joined the instrumentalists each week by playing the Cajón during worship service. In 2016 he felt the call to become the Interim Worship Leader, where he continues to serve each week.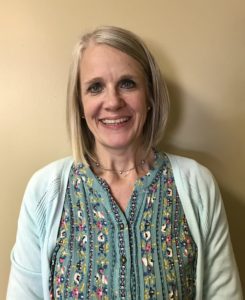 Penny Bessent
Penny became the secretary at Newbern First Baptist in November of 2019. She is married to Mark Bessent. They have three children: Adam Smith & wife Bethany, Ponder Bessent & Sarah Bessent. They have five grandchildren: Brynleigh, Mason, Harrison, Adaline & Hudson.